Eccoci arrivati all'appuntamento più atteso, temuto, schifato dagli italiani tutti: la settimana del Festival diSanremo.
Diciamo la verità: a meno che non viviate su Marte (o più semplicemente fuori dall'Italia) è difficile sfuggire all'infida malia del Festival della Canzone più vituperato di tutti i tempi, non fosse altro che per ostentare uno sdegnato: 'Io non lo guardo mai! Sai che ascolto musica seria!', o un poco credibile: 'Non sapevo neanche lo facessero ancora.'
Ma bando alle ciance: un oscuro committente mi ha chiesto di dare alcuni suggerimenti filmico-musicali ai pochi(ssimi) che non guarderanno il primo Sanremo in balia dei trapper.
Ed ecco qui, in rigoroso ordine sparso, 6 film (uno per serata) che dovreste poter recuperare facilmente.
'Searching for Sugar Man' di Malik Bendjelloul (Svezia/Gran Bretagna/Finlandia 2012) – La storia di un atipico folk singer dei primi anni '70 dallo scarso successo, ben presto dimenticato e scomparso nel nulla. Come tanti altri. Solo che, anni dopo, i suoi dischi diventano famosi in Sudafrica (dove non ha mai messo piede) come improbabile simbolo dell'anti-apartheid. Peccato sia morto. Oppure no? Un documentario molto efficace (ha vinto pure un premio Oscar) e una colonna sonora da avere.
'Love and Mercy' di Bill Pohlad (USA 2014) – Dai trionfi della gioventù (Paul Dano) all'allucinato isolamento dell'età adulta (John Cusack) l'odissea personale e artistica di Brian Wilson, leader dei Beach Boys. Un uomo in bilico tra follia e creatività, estro e indolenza che l'amore salverà da sé stesso. Genio? (Ri)sentitevi Pet Sounds e poi mi direte.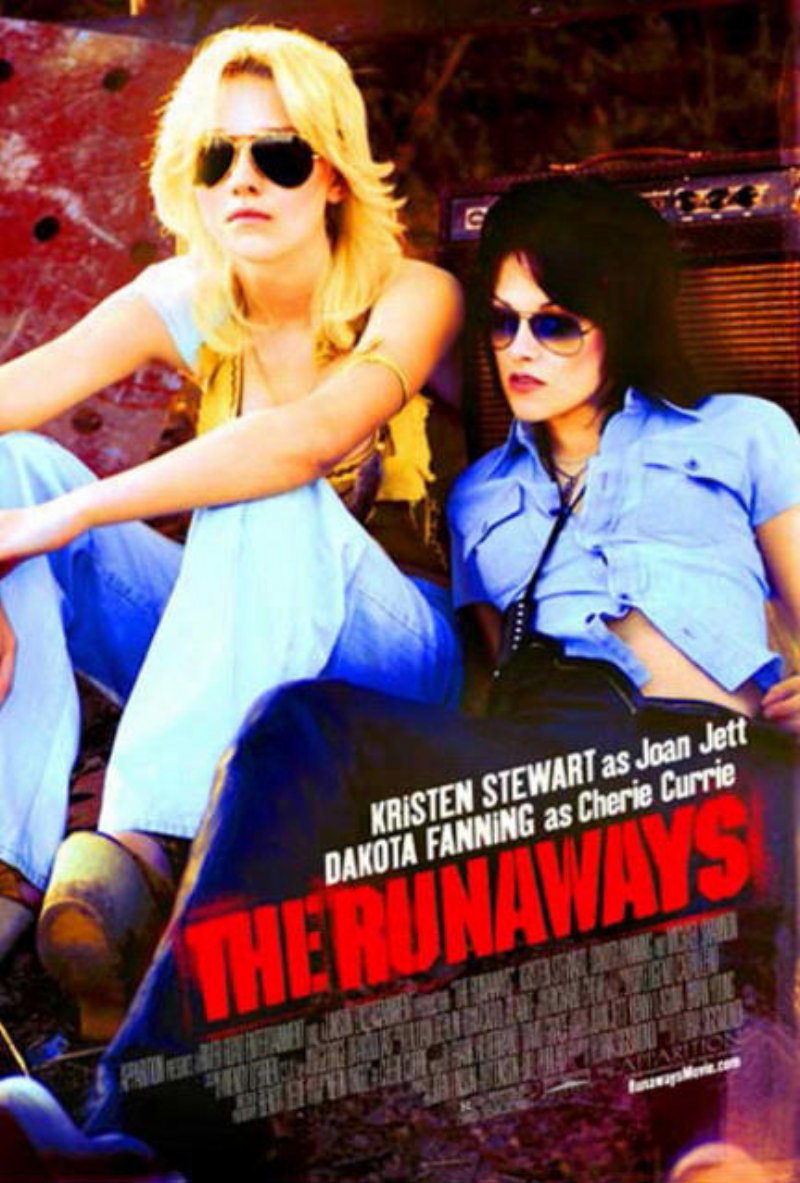 'The Runaways' di Floria Sigismondi (USA 2010) – Un film tutto al femminile (dalla regista alle protagoniste) che segue la carriera delle Runaways, ragazze ribelli in un mondo dominato dal testosterone. Performance decisamente convincenti di Kristen Stewart (nei panni di Joan Jett) e Dakota Fanning (in quelli di Cherie Currie) e un gruppo da riscoprire. Ch-ch-ch-cherry bomb!
'Cadillac Records' di Darnell Martin (USA 2008) – Ascesa e declino della Chess Records, casa discografica di Chicago che ha un posto di rilievo nella storia della musica afroamericana e che ha lanciato le carriere di Muddy Waters, Etta James, Howlin' Wolf e un fracco di altri artisti che spero conosciate. Adrien Brody e Beyoncé Knowles tra gli interpreti (entrambi esteticamente poco adatti ma comunque efficaci).
'It Might Get Loud' di Davis Guggenheim (USA 2008) – Tre generazioni di chitarristi a confronto: Jimmy Page (Led Zeppelin), The Edge (U2) e Jack White (White Stripes) si scambiano aneddoti, consigli e chitarre in un documentario che celebra lo strumento cardine del rock. Non solo per addetti ai lavori. Davvero.
'Walk Hard – la storia di Dewey Cox' di Jake Kasdan (USA 2007) – Parte come una divertente parodia di 'Walk the Line' (il film sulla vita di Johnny Cash che immagino abbiate già visto tutti) ma diventa subito ben altro: una dissacrante presa in giro di TUTTI i rockumentarydella storia e degli abusati luoghi comuni che ci vengono propinati film musicale dopo film musicale. Nonostante una colonna sonora strepitosa (le canzoni di Dewey Cox danno del filo da torcere ad artisti ben più affermati) e una serie di omaggi mai banali alla storia del rock (con camei d'eccezione e un grande John C. Reilly come interprete principale) 'Walk Hard' non ha avuto il successo che meritava. Tra dieci anni sarà un cult. E mi ringrazierete.
Adesso devo salutarvi. Io sta roba l'ho già vista…e tra pochi minuti inizia Sanremo.
Buona visione, Dario.
Dario Gaggero, Disco Club
https://fivedabliu.it/2017/12/22/disco-club-52-anni-di-musica-a-genova/

Redazione del quotidiano digitale di libera informazione, cronaca e notizie in diretta