Un soliloquio perfetto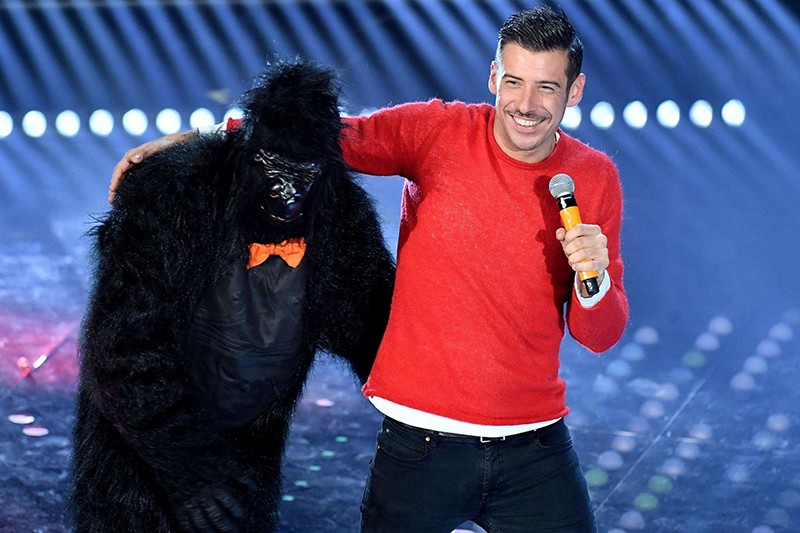 "Essere o dover essere è il dubbio amletico". Come nella canzone di Francesco Gabbani che, con la scimmia nuda che balla, ci porteremo dietro da stamattina, all'apertura dei seggi, e per altre trentasei ore. E mai canzone poteva essere più indicata con quel bisogno di trascendenza per noi così umani e così umilmente fallaci di fronte a un qualsiasi appuntamento con il destino.
Perciò il soliloquio fra azione e inazione tratto dall'Amleto shakespeariano è perfetto per tutti coloro che stamattina, al risveglio, si sono ritrovati divisi fra l'alternativa di compiere il proprio dovere di elettori, di recuperare il certificato elettorale e andare alle urne, o di girarsi dall'altra parte e riprendere a dormire. Oppure, persino peggio: di andare in spiaggia… per protesta. Anche se il tempo piovoso lo sconsiglierebbe.
Alla faccia del "Comunque vada panta rei, l'aforisma che si traduce come "tutto scorre" del filosofo greco Eraclito che concepisce l'esistenza del mondo che ci circonda come un continuo mutare, un flusso sempre diverso, in cui la realtà di ogni istante è in perenne evoluzione. Insomma allao fine il mondo andrà avanti, o indietro, a prescindere dalla nostra decisione. Magari meglio o peggio. Eppero' singolarmente potremo determinare poco. E, metaforicamente continuerà a… "Piovere, governo ladro" e noi proseguiremo a "ballare sotto la pioggia". Già: "And singing in the rain". Fino allo stato di cessazione di ogni dolore, forse. Con tanto di fila indiana, mantra, karma e nirvana. E Namaste…corredato da Olè. Cioè, vada come vada, che poi ci inchineremo al volere divino.
L'illusione delle 2 gocce di Chanel
E, comunque, ancora divisi fra l'idea di poter contare e quella di non incidere pur praticando la gloria dei classici cinque minuti di notorietà, rimuginando che pur con i principi di democrazia le decisioni importanti spetteranno sempre agli altri.
Alla nostra classe politica che, volenti o nolenti, non ci rappresenterà mai sino in fondo. E, forse, nemmeno un po'. Consapevoli che, nemmeno solo per causa nostra, "l'evoluzione inciampa".
Sino alla comparsa della scimmia nuda che balla, che dovrebbe rappresentarci appieno. Cui segue l'illusoria panacea delle classiche 2 gocce di Chanel sui corpi asettici nella convinzione di poter democraticamente contare solo svolgendo democraticamente il proprio/nostro ruolo. Anche se una tantum. Insomma la delega del voto… "coca dei popoli, oppio dei poveri". Già, come se il semplice esercizio effimero della democrazia praticata attraverso i social o la delega del voto fosse una sorta di religione. Quella per cui Karl Marx ebbe a scrivere a suo tempo: "La religione è il singhiozzo di una creatura oppressa, il sentimento di un mondo senza cuore, lo spirito di una condizione priva di spirito. È l'oppio dei popoli". Sino a che "Quando la vita si distrae cadono gli uomini", reminiscenza delle parole del filosofo Friedrich Nietzsche, che in un passo di "Cosí parlò Zarathustra", il testo dove non a caso viene espressa la dottrina del superuomo, scrive: "Io amo coloro che non sanno vivere anche se sono coloro che cadono perché essi sono coloro che attraversano". Sospesi fra l'essere che è, e il non essere che non è, perché alla fine la scimmia nuda che balla risultiamo essere noi.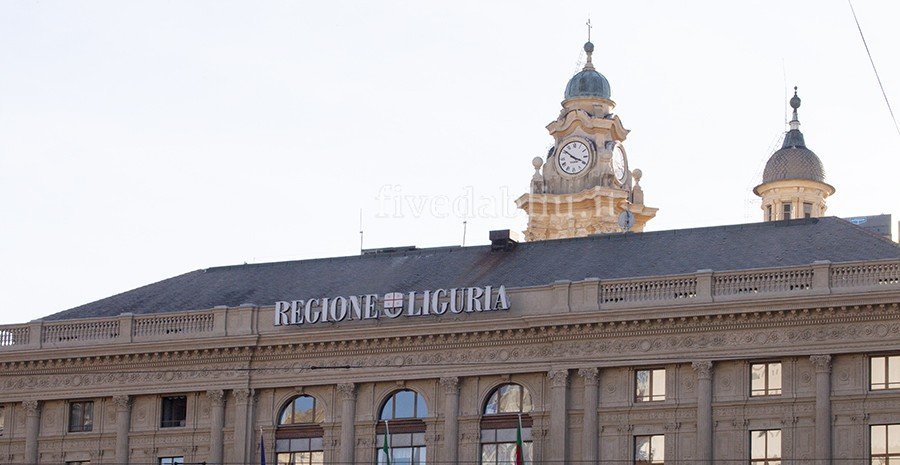 Grand Hotel Liguria: gente che va, gente che viene
Perché poi, in conclusione è  terminato persino il tempo di "turiamoci il naso e votiamo…", in una situazione che, comunque e a distanza di un semplice anno, probabilmente, o forse favorita dal lockdown, sembrerebbe essersi cristallizzata.
Osservava con il gusto dell'ironia il collega Filippo Paganini in un suo post di "appena" un anno fa.
"Grand hotel Liguria, gente che va, gente che viene. Dal Pd escono i renziani in servizio permanente effettivo, usi obbedir tacendo. Nel centrodestra si risvegliano  i berlusconiani doc, alcuni riemersi dalle catacombe della prima repubblica romana sorta dopo la caduta di Tarquinio il Superbo insieme a quelli che non vogliono l'estrema unzione da Salvini officiata tramite Don Giovanni Toti. A primavera, cioè domani, si vota per la regione. Tra Pd rimasti come i Ccpp fedeli alla linea ( bandiera rossa la trionferà evviva Franceschini e la libertà…)e quelli della Renxit dovranno mettersi d'accordo su con chi allearsi: primo se fra loro, quelli del c'eravamo tanto odiati e ora di più; poi se con Leu (la ditta, quelli appesi dei Tarocchi, ritornerai, sicuro qui ritornerai e scoprirai che nulla è cambiato…) e dulcis in fundo se anche con i 5stelle. E se proprio infileranno questo filotto di intese dovranno trovare un candidato presidente della società civile (così comanda il verbo grillino), una squadra e un programma (ma quello – un po' di sano cinismo – è come l'intendenza, seguira') che vadano bene a tutti. Dall'altra parte della barricata lavoro inverso a cominciare dal Toticalcio: Toti si, Toti no, Toti 1,X o 2? E se Toti fa tredici, ha la nomination, si devono fare le liste. Quante? Cambiamo con Toti, Forza Italia forever vecchie glorie, Lega senza Rixi (inibito per legge), Liguria Popolare.. ? E se cancellano il listino? Come garantiranno il posto in autobus per viaFieschi a tutti,  ai tanti Tati con Toti? Listoni unici nei collegi? E la squadra? Quien sabe, direbbe Tex. Il presidente Mao aggiungerebbe: grande la confusione sotto il cielo, la situazione è eccellente. A prescindere, concluderebbe Totò".
Che poi, insomma qualche risposta a tutte le sue domande, almeno su gruppi, prupponi, gruppetti, candidati, presenze, alleanze, dai e dai, l'abbiamo finalmente avuta. Anche se resta quella grande sensazione di indeterminatezza. "Quien sabe, direbbe Tex. Il presidente Mao aggiungerebbe: grande la confusione sotto il cielo, la situazione è eccellente. A prescindere, concluderebbe Totò". Ecco che ritorna, protagonista il dubbio amletico, a coronare anche un referendum, fra sì e no, naturale espressione di un dubbio, comunque, fra due situazioni alternative. Con tanto di salto nel buio e carpiato in assenza di una riforma elettorale.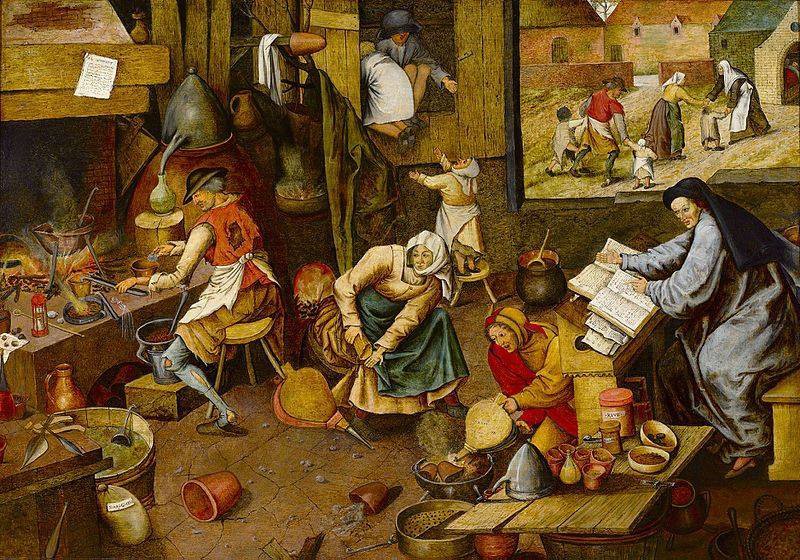 Non è tutto oro quel che luccica
Perciò fra la pubblicazione di un sondaggio e l'altro che,come osservava la mia amica social Isabella Susy De Martini, ma non soltanto, finisce quasi sempre per favorire chi è in testa con adeguato vantaggio, c'è chi magari con rammarico decide, perdere per perdere, di non andare a votare. In segno di protesta. Magari ripercorrendo, a futura memoria, gli errori di una vicenda complessa. Leggo e copincollo, Mauro Barbera: ""And all that glitters isn't gold",( "non è tutto oro quel che luccica" n.d.r)
Pochi minuti prima del silenzio elettorale: di nessuna importanza è il mio pensiero, ma lo esprimo come una catarsi, una liberazione da un profondo smarrimento che è quasi un dolore fisico.
Ho collaborato per molti mesi a titolo personale con una formazione che aveva l'obiettivo di scompaginare il campo politico, affrontando tematiche "scomode" e "impopolari" delle quali c'è un enorme bisogno.
Naturalmente, fatto l'accordo col partito del potere a tutti i costi e con i parvenus di regime in disgrazia, nulla è emerso di quanto di buono fatto nei tavoli di lavoro perché tutto è diventato scontro personale senza lo straccio di una proposta, oltre al conteggio di tamponi e "contagiati".
La politica è stata occupata da medici piccoli e piccolissimi, detentori della verità più oppressiva e punitiva (mentre molti dei "leaders" si avvalgono dell'omeopatia, quindi di uno sguardo diverso, il programma ha seguito invece  il piano della "scienza non democratica").
Poi è spuntato un candidato Presidente, ad un mese e mezzo dal voto, che si fa le foto allo specchio, che si dichiara ipocondriaco, che fa figure di merda con possibili valide candidate antimafia mentre si fa accompagnare nel tour elettorale da persone che aveva accusato nei suoi libri.
L'unico grande messaggio è stato: mettetevi il bavaglio perché se avessimo governato noi la regione sareste ancora tutti chiusi in casa!
Mi piacerebbe essere un cittadino pugliese ed allora avrei il piacere di dare il mio supporto alla lista Cittadini Pugliesi Mario Conca presidente e soprattutto alla coraggiosa amica Rossella Calcagni Ro Yzma, pasionaria dei diritti; fossi almeno spezzino potrei dare la mia preferenza a Barbara Fidanza, ambientalista, agricoltrice e paladina della Libertà di Scelta.
Invece sono genovese, e non me la sento di dare il voto neanche per chi stimo e provo affetto: per la prima volta in vita mia non ritirerò la scheda elettorale, limitandomi a difendere la Costituzione col voto referendario.
Eppure non ci voleva molto a proporsi meglio di un Presidente toscano e di una coalizione fallimentare che affonda le sue radici nel ventennio.
La scelta del meno peggio ci ha portati ad avere una politica priva di ideali, prona ad interessi non nazionali e incapace così di far brillare anche solo qualcosa che sembri oro". J'accuse forte che esprime pero' un certo smarrimento di alcuni elettori che guardano a sinistra.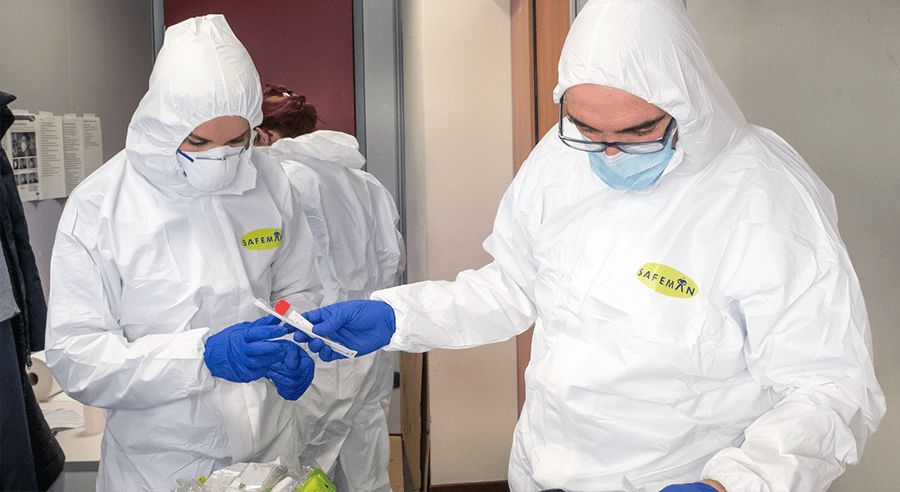 La paura del contagio e il silenzio elettorale
Almeno lui ha il coraggio di esporsi e di dire pubblicamente che diserterà le urne delle regionali, sentendosi tradito dai temi della campagna elettorale è non soltanto. Altri, molti altri candidati compagni della coalizione, hanno praticato il passaparola suggerendo la possibilità del voto disgiunto. A scelta fra il candidato presidente di Italia Viva o dell'omologo della coalizione di centrodestra. Quello che a scopo di precauzione ha deciso di mettere la sordina e sospendere per due giorni, ieri e oggi, le informazioni sui contagi cresecenti sul sito istituzionale della Regione Liguria con un brevissimo comunicato in due punti: "ELEZIONI CORONAVIRUS, DOMANI E DOMENICA IL BOLLETTINO NON SARÀ DISPONIBILE SU FACEBOOK".
Sabato 19 e domenica 20 settembre il consueto bollettino quotidiano non sarà pubblicato su Facebook: sarà comunque disponibile come sempre sugli altri canali social istituzionali (Telegram e Twitter)
La sospensione è per tutelare il rispetto del silenzio elettorale nella vigilia e durante le votazioni. Da lunedì 21 il bollettino tornerà ad essere quotidianamente pubblicato anche su Facebook".
"Siamo alla follia…silenzio elettorale o censura?" Osserva Silvia Brocato esponente del Pd ed assessore nel municipio VII ponente con un post sul sul suo profilo personale. Facendo poi seguire un altro post " Ho parlato con una mia amica medico. I dati sono in aumento, molto in aumento". Logica la conclusione:  alla fine il Covid è politica e non emergenza sanitaria.
Mentre dalla Regione filtra la notizia ufficiosa che si sia preferito interrompere il flusso su facebook nella consapevolezza che sarebbe stato parecchio impegnativo governare in maniera appropriata il flusso dei commenti di fronte ai numeri in ascesa che avrebbe inevitabilmente portato in un modo o nell'altro ad una guerra di batti e ribatti fra le opposte tifoserie. Cogniziind dei propri limiti o, forse, una censoria strategia elettorale servendosi, obiettivamente, di una scusa apparsa ai piu inappropriata. Ma è la politica, baby…sangue e merda, in cui per giunta il potere logora esclusivamente chi non avendolo non può esercitarlo.
E poi, e comunque, sempre attraverso il passaparola trapela la notizia che molti presidenti di seggio per il timore del contagio e visti i numeri crescenti abbiano preferito revocare in extremis la propria responsabilità costringendo ad una sorta di maratona l'ufficio elettorale per trovare i sostituti fra i dipendenti pubblici. Tanto che il mio amico social Michele Forino, osservava in un post già nel tardo pomeriggio di sabato " ROMPERE IL SILENZIO. Ma a Genova stanno cercando presidenti di seggio e scrutatori?".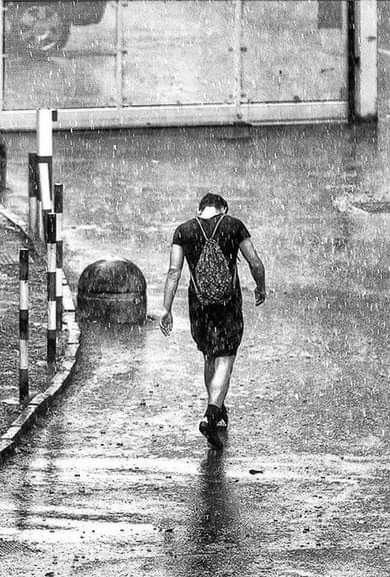 L'occasione persa in questi scivolosi giorni di settembre
Motivo in più, stamane per il dubbio amletico. Con tanto di perturbazione e pioggia fitta sull'apertura dei seggi. Gia la pioggia di settembre, imprevista e metafora della vita, ma anche del voto o del non voto.
Con quella sensazione di sconfitta comunque, di "io speriamo che me la cavo" , applicabile all'inizio delle lezioni, ma anche a queste elezioni al ribasso con tanto di referendum. E con il Covid incombente sulle nostre teste. Scrive Mario Vanni: "La prima perturbazione di settembre arrivava inopinata e provocatoria come il compito in classe a sorpresa o l'interrogazione mascalzona perché "Oggi, aveva detto, che avrebbe spiegato".
Quelle piogge segnavano la misura della tua improntitudine, praticamente, era come se, ogni anno scoprissi, a pochi giorni dalla ripresa delle lezioni, che una pagina piegata del diario aveva celato altri compiti per le vacanze, dieci problemi di matematica, il disegno prospettico di un parallelepipedo ed una ricerca di scienze, a scelta, fra lepidotteri e coleotteri.
Arrivavano le piogge e ti sentivi al redde rationem e diventavi conscio che "Anche per quell'estate non avresti volato".
Le gocce d'acqua stillavano sulle ultime giornate afose, sull'ingenua credenza che vi fosse ancora tempo a disposizione, su quella finzione d'estate che è settembre, su quelle nuove canzoni che si erano ormai consolidate nel ricordo di quella stagione, di quei mesi, di quei giorni trascorsi e su quell'ultimo discorso con Lei,  a proposito del quale ti rimproveravi di non aver detto tutto quello che avresti dovuto e potuto dire, stupidamente convinto di poterle parlare anche il giorno successivo, quando era invece cominciato a piovere…e le parole non dette le avresti martellate per sempre nella tua mente.
Così quando tornavi alla spiaggia, tre giorni dopo, scoprivi d'aver sessantatre anni, metà delle sdraio erano chiuse ed appoggiate di sbieco le une alle altre e agli ombrelloni, come carte da gioco, quale trastullo quando il gioco è finito,  il juke box ricoverato in magazzino e Lei era irrimediabilmente partita.
In quegli ultimi giorni estivi di proprietà dell'autunno ti rimproveravi: "sapessi come ho speso male il mio tempo che non tornerà, non ritornerà… più".
Grazie ai margaritas creavi una Parabola dei Talenti apocrifa nella quale ai due servi coraggiosi e produttivi, cui si aprivano le porte del Paradiso, ed a quello pavido, destinato ai tormenti dell'inferno, che aveva nascosto il talento donatogli dal suo Signore prima della partenza, aggiungevi un quarto servo "sciocco", lepido e cortese,  solito soffermarsi in lunghi conversari con gli umani, non meno dialogante con i gatti e i cani, perennemente stupefatto nonostante l'avanzare dell'età, che intangibile aveva attraversato quegli anni, rimanendo per l'appunto intatto.  Quello che aveva ricevuto i talenti  e che subito li aveva dimenticati, anzi gonfio di vino neppure ricordava di averli ricevuti.
Quale poteva essere per lui il giusto contrappasso, la condanna del né buono né cattivo, del non saggio e non sciagurato, di chi non produsse né ritenne, di chi non fu né caldo, né freddo ma neppure tiepido, anodino come un infisso, che rimandò sempre l'ora dell'attacco alla cima e che schifò l'abisso, se non l'eterno assidersi nel nebbioso e piovigginoso fondovalle ai piè della montagna nel tempo divenuto infinito (brevissimo in reale) di questi giorni scivolosi dell'estate di settembre?".
Già, tutto casualmente ma non per caso in questi giorni scivolosi dell'estate di settembre. Comunque vada panta rei… And singing in the rain. La scimmia nuda balla.
Paolo De Totero