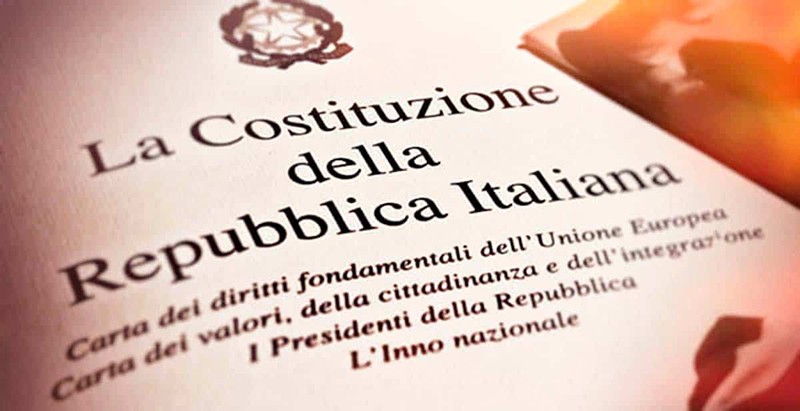 Una ricetta complessa
Ricetta complicata quella che tiene insieme, come ingredienti base, libertà di espressione, etica e tolleranza perché la commistione rischia di essere infingarda e i sapori adulterati a seconda delle dosi. Dalla commedia alla tragedia, dal feuilleton all'avanapettacolo. Che di questi tempi socialtelevisivi rischia poi di essere molto di moda.
Riguardo alla libertà di espressione, per esempio, non si può che partire dall'articolo 21 della nostra Carta Costituzionale, citato spesso a sproposito riguardo ai social, che recita: "Tutti hanno diritto di manifestare liberamente il proprio pensiero con la parola lo scritto e ogni altro mezzo di diffusione. La stampa non può essere soggetta ad autorizzazioni e a censure". Insomma limitandosi alla lettura dei primi due commi non sembrerebbero esistere restrizioni, anche se proseguendo ci si rende conto che non è proprio così: "Si può procedere a sequestro soltanto per atto motivato dell'autorità giudiziaria nel caso di delitti, per i quali la legge sulla stampa espressamente lo autorizzi, o nel caso di violazione delle norme che la legge stessa prescriva per l'indicazione dei responsabili.
In tali casi, quando vi sia assoluta urgenza e non sia possibile il tempestivo intervento dell'Autorità giudiziaria, il sequestro della stampa periodica può essere eseguito da ufficiali di polizia giudiziaria, che devono immediatamente, e non mai oltre ventiquattro ore, sporgere denuncia all'Autorità giudiziaria. Se questa non lo convalida nelle ventiquattro ore successive, il sequestro s'intende revocato e privo di ogni effetto.
La legge può stabilire, con norme di carattere generale, che siano resi noti i mezzi di finanziamento della stampa periodica.
Sono vietate le pubblicazioni a stampa, gli spettacoli e tutte le altre manifestazioni contrarie al buon costume. La legge stabilisce provvedimenti adeguati a prevenire e a reprimere le violazioni". Insomma, oltre a disciplinare la libertà di stampa l'ultimo comma riguarda i limiti alla libertà di manifestazione del pensiero nel nostro paese.
Aggiungerei la tolleranza, come ingrediente della mia ricetta, da utilizzare, di questi tempi, in dosi abbastanza apprezzabili. Pur nella diversità. Già, la tolleranza.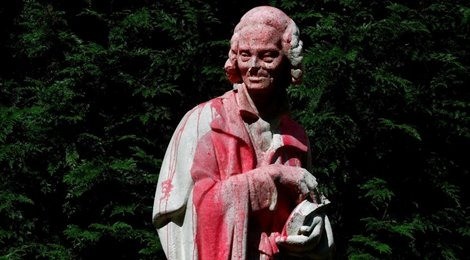 "Tolleranza citrulla"
Quante volte mi è capitato di imbattermi, social o non social, nella massima o aforisma -fate un po' voi-: "Io combatto la tua idea, che è diversa dalla mia, ma sono pronto a battermi fino al prezzo della mia vita perché tu, la tua idea possa esprimerla liberamente". Frase erroneamente attribuita a Voltaire pseudonimo di François-Marie Arouet filosofo, drammaturgo, storico, scrittore, poeta, aforista, enciclopedista, autore di fiabe, romanziere e saggista francese, da persone che il più delle volte non sapevano neppure dello pseudonimo. E osserva sull'argomento Alfio Squillaci per Linkiesta: "Ancora oggi viene ribattuta con grande enfasi e magnanimità citrulla tutte le volte che si fa mostra di elegante tolleranza nei confronti del proprio avversario. Essa è tanto pregna di un fair play vanitoso quanto logicamente destituita di senso solo se ci si pone a pensare che se concediamo al nostro avversario la libertà di poter dire tutto, anche l'intenzione di uccidere, noi o altri, egli da un lato lo farebbe di già e molto prima che noi ci immolassimo per consentirgli di dirlo, oppure lo farebbe col nostro consenso. L'idea di tolleranza non può che partire da un "minimo etico" e non può non essere che reciproca, ovviamente, ma non può ammettere nell'interlocutore idee di sterminio o altri abomini, che pertanto nessuno, e per giunta a sacrificio della propria vita, può consentire di dire ad alcuno. Se infatti si deve essere tolleranti coi tolleranti, viceversa non si può essere che intolleranti con gli intolleranti.
Ma tagliando corto, il signor di Ferney non ha mai detto simile frase. Come mai allora gliela si attribuisce?
La sola versione nota di questa citazione è quella della scrittrice inglese Evelyn Beatrice Hall, «I disapprove of what you say, but I will defend to the death your right to say it. », The Friends of Voltaire, 1906, ripresa anche nel successivo Voltaire In His Letters (1919).
Per chiudere la storia di questa falsa citazione, Charles Wirz, Conservatore de "l'Institut et Musée Voltaire" di Ginevra, ricordava nel 1994, che Miss Evelyn Beatrice Hall, mise, a torto, tra virgolette questa citazione in due opere da lei dedicate all'autore di « Candido», e riconobbe espressamente che la citazione in questione non era autografa di Voltaire in una lettera del 9 maggio 1939, pubblicata nel 1943 nel tomo LVIII dal titolo "Voltaire never said it" (pp. 534-535) della rivista "Modern language notes", Johns Hopkins Press, 1943, Baltimore".
Verlaine o Miss Evelyn Beatrice Hall che sia, farei mia la posizione di Alfio Squillaci: "L'idea di tolleranza non può che partire da un "minimo etico" e non può non essere che reciproca, ovviamente, ma non può ammettere nell'interlocutore idee di sterminio o altri abomini, che pertanto nessuno, e per giunta a sacrificio della propria vita, può consentire di dire ad alcuno. Se infatti si deve essere tolleranti coi tolleranti, viceversa non si può essere che intolleranti con gli intolleranti".
L'era dell'etica elastica
E allora tutto viene rimandato all'idea di etica, parola quanto mai eterea, comprimibile o estensibile a seconda dei momenti, della storia, della morale comune. Tanto per chiarire la Treccani la definisce: "Ogni dottrina o riflessione speculativa intorno al comportamento pratico dell'uomo, soprattutto in quanto intenda indicare quale sia il vero bene e quali i mezzi atti a conseguirlo, quali siano i doveri morali verso sé stessi e verso gli altri, e quali i criterî per giudicare sulla moralità delle azioni umane". E direi che anche l'etica nella mia ricetta andrebbe utilizzata con dosi massicce. Da manovratori e manovrati. Da osservatori, da tifosi e da fanatici. Per metterci al riparo da guerre di pensiero e di religione che finiscono per negare proprio la legittima libertà di espressione.
Riflettevo proprio oggi su due vicende di cronaca che mi hanno colpito e che nella buona e nella cattiva sorte hanno finito per unire due insegnanti e il loro legittimo, o forse no, esercizio/anelito per la libertà di espressione. Quella costituzionalmente garantita e quella che in mancanza di applicazione di valori etici finisce per trasformarsi in abuso.
"Allah akbar". Il professore decapitato
Mi ha colpito, per esempio, la tragedia del professore francese sgozzato e decapitato a Conflans Sainte-Honorine sobborgo a una cinquantina di chilometri da Parigi. Samuel P., 47 anni, insegnante di storia, ha pagato con la vita la sua lezione sulla libertà di espressione tenuta una settimana fa durante un corso in una classe di una scuola media in cui, dopo aver suggerito agli studenti musulmani di uscire per evitare loro turbamenti, ha mostrato, probabilmente a titolo di esempio, una vignetta di Charlie Hebdo in cui Maometto appare accovacciato a terra, mostrando le natiche nude con una stella disegnata e le parole "E' nata una stella".
Il ragazzo, un diciottenne di origine cecene, lo ha atteso nei pressi della scuola, ha urlato "Allah Akbar" e ha agito con feroce e fredda determinazione. Poi ha postato su Twitter l'immagine cruenta del capo insanguinato del docente per terra ed è fuggito brandendo il coltello. La fuga è durata pochi istanti. Raggiunto da una pattuglia di poliziotti messi in allarme da alcuni passanti insospettiti si è rifiutato di abbandonare l'arma ed è stato ucciso. "È una pazzia – ha commentato sconvolto il padre musulmano di quattro ragazzi – Tutti i profeti, anche Gesù si sono sempre fatti insultare da duemila anni a questa parte. Non c'è nulla di nuovo, non c'è nulla di male".

Mafia, tumori e giustizia Divina
Profeti e cattivi maestri verrebbe da dire ripensando al caso di Paola Castellaro, attivista del Movimento Cinque Stelle e docente del Liceo Pertini di Genova che avebbe postato frasi offensive verso il presidente della Regione Calabria Jole Santelli, morta per un tumore giovedì scorso, in seguito ad una lunga malattia. La Castellaro, anche lei insegnante, autrice di un post su Facebook in cui la morte verrebbe fatta apparire come una sorte di giustizia divina: "Evvai!!! Una mafiosa di meno!!! Speriamo chiami Silvio, Giorgio, Sergio ecc. ecc." suscitando indignazione, un approfondimento del caso del Ministero dell'istruzione, dell'Ufficio scolastico della Liguria e della scuola, l'oscuramento del profilo e, perfino una interrogazione parlamentare del deputato leghista Rossano Sasso, membro della Commissione Cultura della Camera dei Deputati.
"Chi odia così un avversario politico, al punto di non avere rispetto nemmeno della morte e del dolore che questa ha causato, non può passarla liscia, infanga una intera categoria".
Già, i cattivi maestri, di quest'era social ai tempi della pandemia, dal "Coviddi" al colera dell'informazione diffusa, della democrazia diretta, dell'uno vale uno, dal "vaffa" in poi in cui il senso etico finisce per latitare e ognuno è pronto a costruirsene uno elastico. A suo uso e consumo. Fra negazionismi, no-vax, terrapiattisti. In cui anche la politica, purtroppo, spesso e volentieri abusa dei cattivi insegnamenti a scopo di dare battaglia all'avversario di turno fra DCPM, chiusure, lockdown.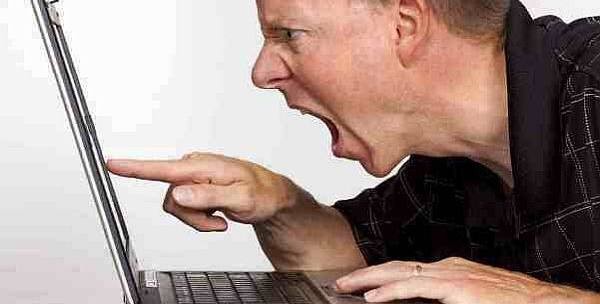 Senza badare se il messaggio contribuisce a creare confusione e ad abbattere quel senso etico comune ormai ridotto a un fievole lumicino. Con i tifosi di turno ridotti a fanatici da guerra di religione sempre pronti a stracciarsi le vesti, soltanto quando ormai i buoi sono scappati, gli insegnanti decapitati e i profili oscurati. Con l'incognita del domani: se indossare o meno le mascherine e riaprire o chiudere le scuole trasformate ormai in posteggi. Che i genitori, talvolta incuranti di quanto venga insegnato ai loro figli e se vengano indottrinati o meno, c'hanno da lavorare. Lo impone la dura legge del profitto…. e della sopravvivenza.
Paolo De Totero